Tantalizing Toby – Stunning Long Hair Tuxedo Cat For Adoption in Los Altos, CA – Supplies Included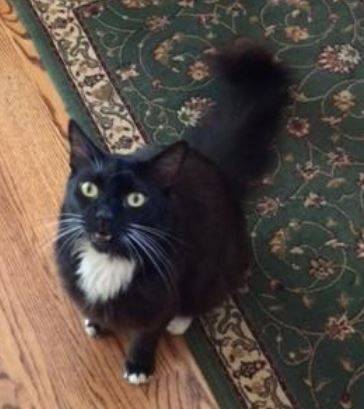 Hi, My name is Toby
Adoption fee waived for the right owner. Supplies will be included.
Looking for an all round great cat? They don't come any more wonderful than me! I am a healthy young male cat, just 3 years old. I have a very pretty long black and white tuxedo coat, and gorgeous green eyes. My white paws and chest are super cute.
I am a very loving cat. I am great company and very affectionate and playful. I am also a first-class mouser, having already dispatched numerous rodents for my foster owners in my short life.
I'm being rehomed by my foster owners. My original owner left me in their care, intending to return for me once he had established a place for us to live. Unfortunately, that hasn't happened, and we are now dearly hoping to find a good home for me where I will be cherished. I am such a good boy. I will fill your home with plenty of love and purrs, and you will never have to stand on a chair while being terrorized by mice and rats in your home ever again!
I haven't yet been neutered, so that is something my new owners will have to take care of for me. I will be rehomed with all of my belongings, however. My foster owners will waive a rehoming fee so that you can put that money towards my neuter.
Please offer me a loving, forever home today. I can't wait to purr my way into your heart.
Love, Toby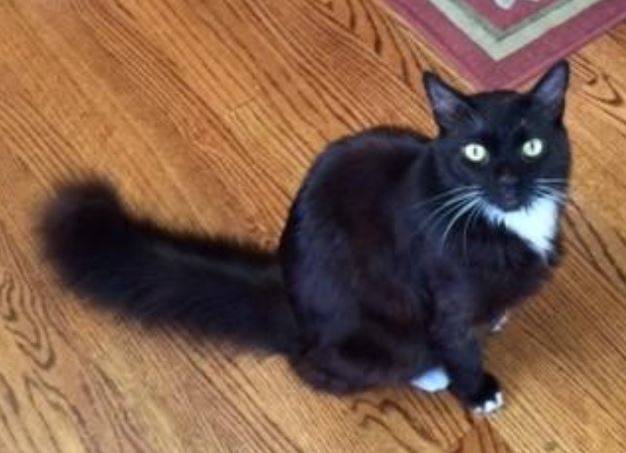 If you would like to consider offering Toby a loving, forever home, please fill out our Request To Meet A Pet form here:
http://pet-net.net/adopt-a-pet/
Once received, we will contact you to discuss your request and set up a mutually convenient time to meet Toby and his owner in their home.
---
All About Toby
Location: Los Altos, CA, 94024
Type of Pet: Cat
Breed: Domestic Long Hair
Age: 3 years old
Color/Coat Type: Long Hair Tuxedo Black and White
Size: 16-17 pounds
Health Issues: no
Behavior Issues: no
Toby is
Litter Trained
Toby gets along with
Older Children, Adults Only
Personality
Lovable and enjoys being petted, scratched. Comes when called. Toby is an excellent hunter of rats and mice. Not thrilled with small children – tends to hide until they go away!
Reason For Rehoming
We kept my grandson's cats only while he supposedly got settled in a permanent place – this never happened.