Lola – Sweet Cuddly Purring Machine – Black and White Cat, 6, Seeks Loving Home With Lots of Snuggles in Chicago IL
Lovely Lola is a beautiful little cat with a velvety black coat and the cutest little white mark on her chest. She is just 6, very healthy, spayed and up to date on her shots. This little purring machine is one of the most loving cats you will ever find. Her favorite activities are snuggling, purring, snuggling some more, and purring some more.  She is just a little sweetheart.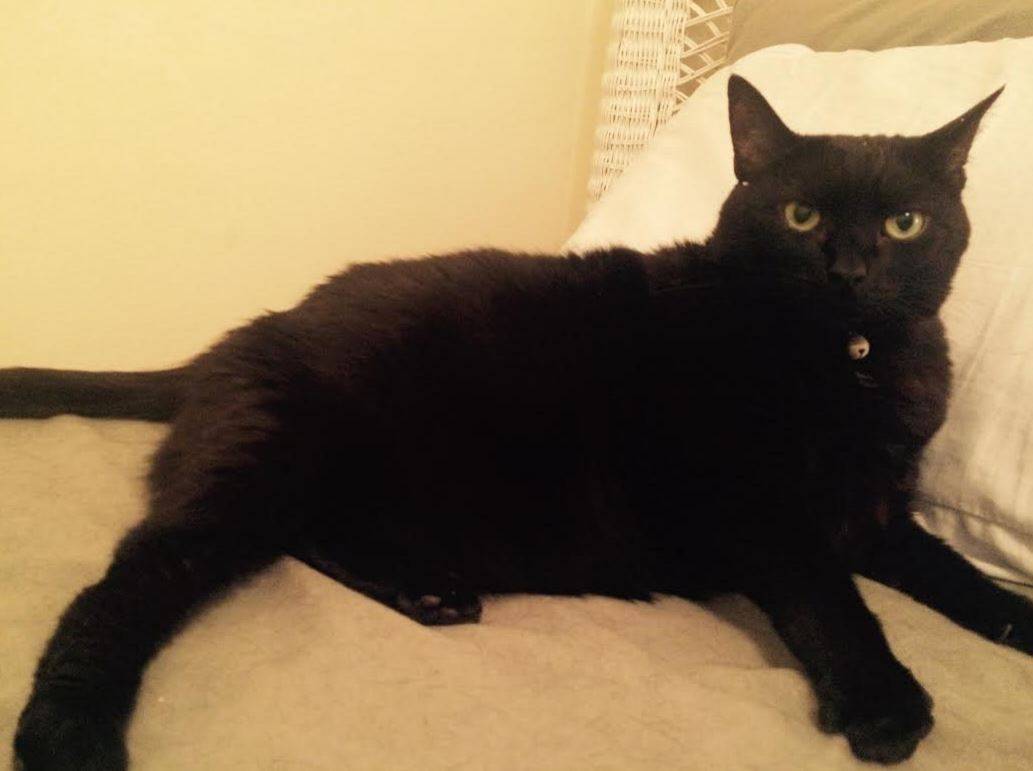 Lola is being rehomed by her owner, who loves this little girl so much. It breaks her heart to have to make this very difficult decision for Lola, but with increased work demands including lots of travel, Lola simply is not getting the time, attention, care or affection she needs and deserves.
Lola's ideal home will be a quiet, only pet household where she can be the center of her owner's universe. She loves to snuggle up in bed with you, and is a really great friend and companion. She's wonderful company and a great listener.
Please offer Lola a loving home today. If you have any questions about her, please feel free to call Debbie Moore toll free at (888) 720-3322.
If you would like to consider offering Lola a loving, forever home, please fill out our Request To Meet A Pet form here:
http://pet-net.net/adopt-a-pet/
Once received, we will contact you to discuss your request and set up a mutually convenient time to meet Lola and their owner in their home.
There is a $25 adoption/rehoming fee. All supplies will be included.
---
Hi, My name is Lola!
Location: Chicago, IL, 60626
Type of Pet: Cat
Breed: Not sure
Age: 6
Color/Coat Type: black short hair
Size: ~6 lbs (not sure)
Health Issues: No
Behavior Issues: No
Lola is:
Spayed, Fully vaccinated, Litter Trained
Lola gets along with:
Babies, Toddlers, Small Children, Older Children, Adults Only, Dogs, Cats, Small Animals, Pet Birds, Horses, Strangers
Personality
She is very sweet and snuggly. She loves to cuddle up next to you when you are reading or in bed. She is not super playful, but loves to be near you all the time.
Reason For Rehoming
I am just starting my career, and I work long hours. She hates to be left alone for long, and I just don't think it's fair to keep her when I am working these long days.
Request to Meet Lola Here!
Oops! We could not locate your form.